Secure Remote Access
Enable VPN-less remote access for modern workforce​.
Enable Extended IT Teams without AD Capabilities
Provide access to outsourced team users on Sectona platform and reduce AD provisioning needs.
Secure Cloud Resources without Providing full VPN Access
Provide need based access to cloud resources without VPNs.
Secure Access for Employees and Remote Users
Maintain complete session isolation between remote machines and critical servers across hybrid environments.
Secure Remote Privileged Access
Browser-based RDP and SSH Access
Users can use browser based RDP and SSH access without installing any agents or plugins. Thick clients can be accessed using jump server integration available over browser.
Leverage Workflow to Restrict Access
Implement stronger workflow based controls to enforce need based access to specific resources for onetime / multiple sessions with time restricted or time limited controls.
Use JIT Capabilities to Implement Zero Standing Privileges
Implement ZSP for remote users accessing IT resources by provisioning access JIT and removing access upon expiry.
MFA with Adaptive Authentication
Verify user identities with additional factors including SMS or App based OTPs provided by Sectona MFA or by integrating with third-party MFA such as Okta, Duo, Google and Microsoft Authenticator.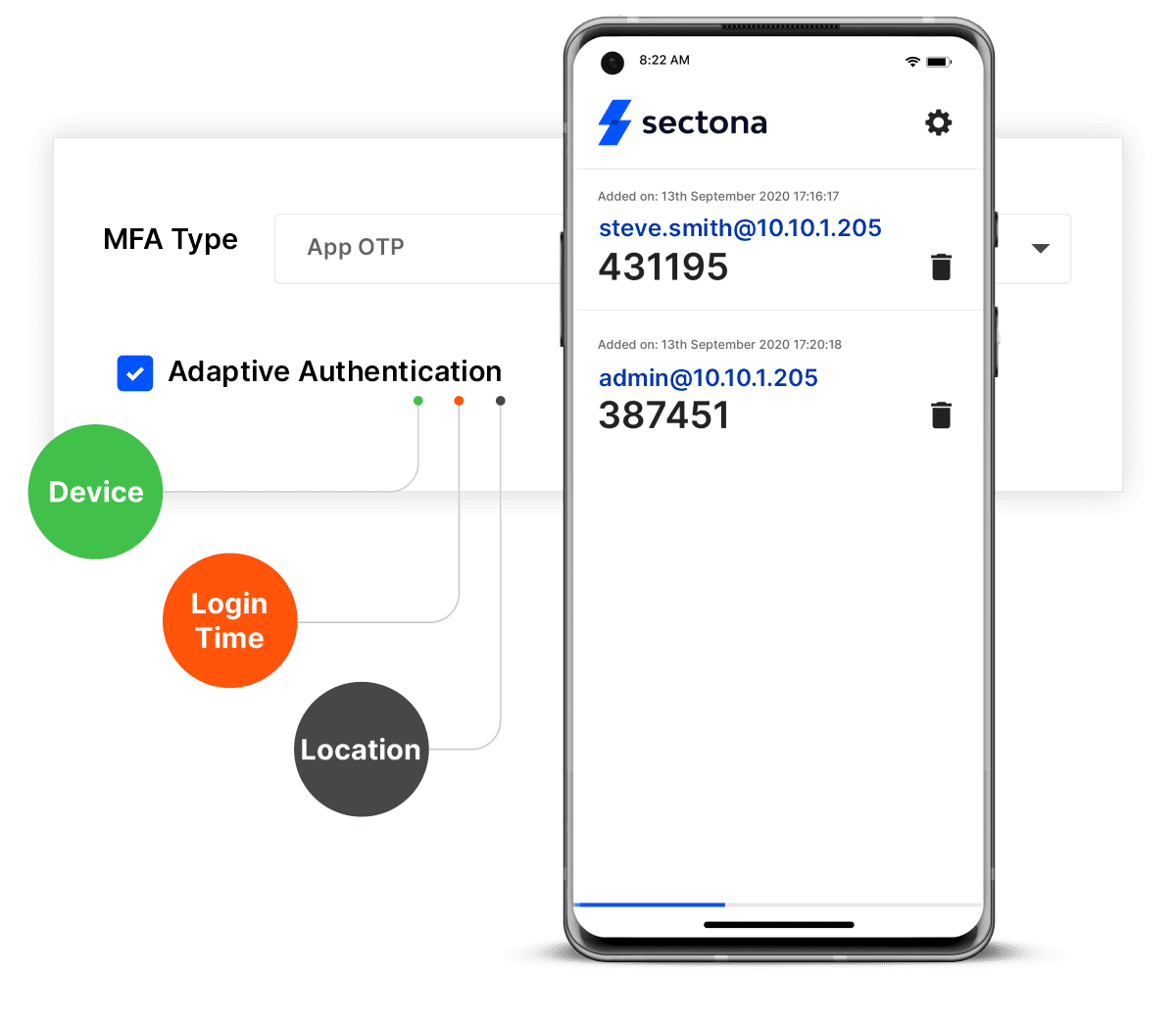 Start Discovering your Assets and Privileged Accounts
Explore the Platform
Achieve more with easy to configure integrated components.
Talk to technical sales to know more or get an overview of our technology.