Cyber Security 101: Insider Threats and Mitigation
Insider threats refer to security breaches committed by employees with access to information about internal security practices, data, and systems. Data breaches, leaks of sensitive information, and tarnished reputations are a few consequences of insider threats. Insider threats have become a pressing issue in recent years. Targeted attacks by disgruntled employees, and human error are adding to sophisticated external cyber-attacks.
Every year, many organisations fall victim to such attacks. And in many cases, insiders do not realise the potential breach while involved in it. This is the case of a lack of awareness of what to and what not to do with an organisation's data and systems.
For example, after obtaining a job offer from The Trade Desk, Yahoo research scientist Qian Sang stole AdLearn product data in May 2022. He downloaded 570,000 pages of Yahoo's IP to his devices, anticipating it would help him in his new position. After a few weeks, Yahoo realised that and issued Sang a cease-and-desist letter for stealing data and intellectual property of The Trade Desk.
An economic atmosphere like a recession often sets the stage for internal security threats when laid-off employees may become more anxious and resentful. Also, companies tend to induce severe cost-cutting during this rough period and often pay less attention to cybersecurity. This is because cybersecurity is perceived as preventive and non-mandatory. This can lead to severe consequences and cyberattacks in the form of insider threats. 
What are the Types of Insider Threats in Cyber Security?
Malicious Insiders 
The main objectives of malicious insiders are fraud, intellectual property theft, and sabotage. For financial or personal reasons, malicious insiders steal data or damage systems by abusing their position of trust.  

Malicious insiders are further categorised into Collaborators and Lone Wolf. 
Collaborators 
Authorised users who knowingly aid external parties in damaging the organisation are considered collaborators. The other party might be anything from a rival business to a nation-state or a criminal organisation.  
Lone Wolf 
A malicious insider who operates alone and possesses privileged access to a company's sensitive servers, applications, or databases.  
Security Evaders and Negligent Workers 
Although the intent of these insiders is not malicious, not following cyber security best practices and negligence can bring critical threats to an organisation's security posture.  
Important Indicators of Attack (IoAs) for an Insider Attack 
Before countering an insider attack, you should first look out for the Indicators of Attack (IoAs). There are two types of indicators – behavioural and digital.
Behavioural Indicators
An employee is disgruntled.
Putting up odd hours for their time zone
Many efforts to evade security.
Repeatedly breaking the rules of the company.
Digital Indicators
Random and unprompted online activity
Transferring sensitive or confidential information through email to external accounts
Accessing information that is either forbidden or unrelated to their work obligations.
Large-scale data downloads 
Such indicators must be addressed, and immediate preventive action is necessary to investigate the root cause. Identifying these indicators at the earliest and following the best
practices stipulated by experts to mitigate insider threats is essential.
What are the Best Practices to Mitigate Insider Threats?
Conduct company-wide risk assessments at a consistent frequency. To protect your IT infrastructure, you must be aware of susceptible dangers.
Implement a robust Privileged Access Management (PAM) solution in your cyber security strategy. A PAM helps you manage privileged user access in many ways. You can authenticate users, provide Just in Time access, analyse user behaviour in real-time, get compliant and most importantly, protect your critical networks.
Adopt stringent password management: Each user of your systems should have unique access credentials for accessing critical resources. To ensure the implementation of these regulations, it is essential to adhere to best practices regarding password and account management. A password manager can help you manage passwords from storage and backup to password rotation and reconciliation.
Keep tabs on all remote access points: Install a mobile data interception system and wireless intrusion detection and prevention system.
Secure the perimeter of the network. Adjust your firewall settings accordingly. First, add all hosts and ports to a blacklist and just the necessary ones to a whitelist. Establish a separate network zone (DMZ). Make sure that no mission-critical systems have direct internet access.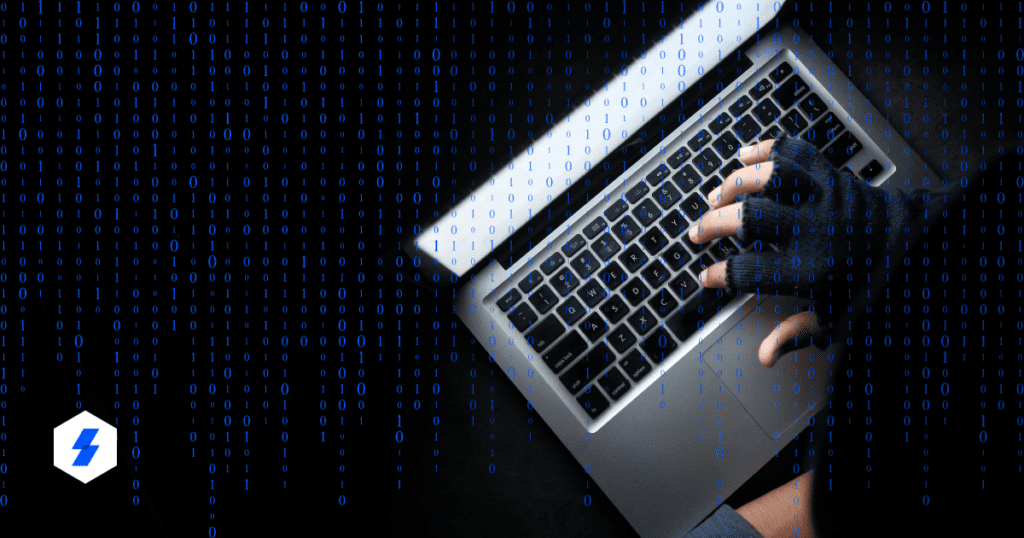 Establish the principle of least privilege, and a clear delineation of responsibilities must be enforced. For example, requiring two users' approval to transfer data to removable media (and you may want to insist the data be encrypted as well); requiring two system administrators' approval to delete essential data or make changes to the configuration. To prevent users from gaining access to resources that are not directly related to their duties, it is a clever idea to implement role-based access restrictions and set up group policies.
Dispose of outdated equipment and files appropriately. The data on a disc drive should be erased before it is thrown away or recycled. Ensure that any obsolete IT hardware containing sensitive data is destroyed physically under the supervision of a designated IT expert.
Log, monitor, and audit user activities through a security information and event management (SIEM) system or log correlation engine. Saving all device logs for several years is essential to facilitate incident investigation and provide easy access to historical information. Put in place enterprise-wide visibility via log management and change auditing tools. Track and record any significant changes to your IT infrastructure; for instance, do frequent permissions audits to check for privilege creep.
Safe data backup, storage, encryption, and recovery methods: Put in place and set up an archiving system for your files and email. Set up time frames for a system to automatically back up your data and arrange it to back up completely. Create a backup strategy and practice its implementation.
Who has access to the cloud? The constraints on who may access what and what can be monitored should be laid out in detail in any cloud service agreement. Cloud providers extend the network perimeter, which can expand the attack surface for malevolent insiders. If the data you want to send to the cloud is crucial, such as intellectual property or financial data, you should perform a risk assessment beforehand.
Create policies for managing the life cycle of privileged user accounts from creation, delegation, and deletion.
Train your employees: Prevention is better than cure – this truth holds even stronger in the case of cyber security. Provide cyber security implementation training to your employees. Educate employees about the best practices, to avoid actions such as clicking on malicious links or sharing sensitive information/credentials with unauthorised parties.
Anticipating insider attacks can become challenging as businesses prepare to combat external threats. Companies must leverage the power of automation and Artificial Intelligence as a resistive force against insider attacks. 
Protecting assets from insider threats requires a multi-pronged approach to threat identification. Deploying a Privileged Access Management (PAM) and Multi-Factor Authentication (MFA) can strengthen the system further.
If you want to introduce an approach that would shoulder your cybersecurity burden and mitigate insider threats, try Sectona PAM. To put another security layer on the PAM system, Sectona offers Privileged User Behaviour Analytics (PUBA). The PUBA/PAA module aids
enterprises in detecting insider threats in advance.
To know more about the features and benefits of Sectona PAM solution, Talk to our cybersecurity experts today.
Related Reading: Here are more resources that may interest you. 
Are you prepared for a data breach? Ask these 5 questions.
5 cybersecurity trends every CISO needs to watch out for in 2023.
Password management in network security. What is it? Why is it crucial?
Was this article helpful?