Black Friday Shopping and the Importance of Cyber security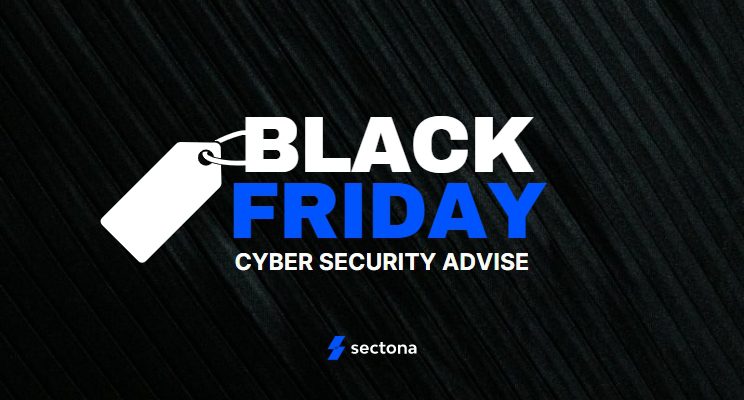 Black Friday, the biggest shopping weekend of the year, is around the corner. In 2021, 88 million Americans opted for online shopping during Black Friday. And 43% of sales took place via mobile phones. Vast numbers, aren't they?
The Black Friday sales are a boon not just for retailers and online shoppers but also for hackers determined to cash this mighty shopping day with online frauds. It is only logical to admit that the number of cyber frauds in 2022 will soar during Black Friday as every year.
Here are the Top Cyber Threats During Black Friday 2022
Costly Human Errors
To err is human – but this can be costly in today's digital world. Human error is the primary reason for most cyberattacks. These mistakes can occur when a user performs actions that they should not or does not take necessary actions when they should. According to the Verizon DBIR (Data Breach Investigation Report) 2022, a staggering 82% of cyber compromises resulted due to the human element.
Time for a Shopping Phishing Spree!
Launching phishing campaigns seems to be a favourite activity for hackers – especially during the shopping season. Phishing is one of the initial attack vectors in most cyberattacks. "Phishing was the second most common cause of a data breach", says a report by IBM.
The Rise of Ransomware
2022 has been a busy year for ransomware groups. The attackers targeted many multinational companies to government organizations globally with sophisticated ransomware variants like Lapsus$ and Lockbit. Privileged account abuse seemed to be one of the top attack vectors used by cybercriminals. And it is expected that the number of ransomware attacks will soar during the shopping season.
Man in the Middle (MITM) Attacks
MITM attacks involve cyber criminals opening free Wi-Fi hotspots available to the public. When a victim connects to these malicious networks, the attackers can intercept and decrypt the network traffic to steal personal data and payment card information or change passwords illegitimately.
Brace Yourself to Avoid Getting Pwned During Black Friday
Shop from Reputable Sellers
When you see a deal on a website, ask yourself if you have heard or seen the name of the seller earlier. Always opt for a website that uses HTTPS secure connections over HTTP connections. The reason is HTTPS connection encrypts incoming and outgoing requests over the internet, thereby securing traffic.
Prominence of Passwords
Weak passwords can result in a cyber scammer making use of password guessing and illegally accessing your shopping details and card data. Use strong passwords to protect your systems from password-guessing attacks and enable Multi-Factor Authentication (MFA). Most importantly, never share your passwords or store them in an unencrypted format. Also, do not use the same passwords for any of your accounts.
Think Before You Click!
Do not fall victim to offers that are "too good to be true". Phishing attacks are more prevalent in this shopping season. So, if you spot emails that evoke an emergency and come with strange deals, spelling mistakes, and unexpected links, DO NOT CLICK OR DOWNLOAD anything. Just report the mail and delete it.
Risky Open Wi-Fi Networks
Shopping on the go? Thanks to the power of Wi-Fi for connecting the world! However, it is not suggested to use open Wi-Fi for all the risks it can bring. Some dangers of a public network include the installation of worms and viruses, rouge networks and session hijacking. In addition, the connections on an open network are unencrypted and are susceptible to MITM (Man in the Middle) attacks.
We hope you stay cyber aware and shop responsibly this Black Friday. Happy holidays in advance from us!
Was this article helpful?