Version 3.8.0 Enhances and Improves Privileged Access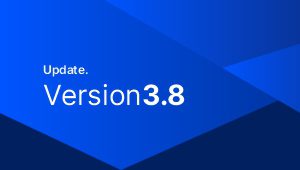 With the promise of constantly securing Privileged Access in your IT environment, Sectona Security Platform has brought you forth Version 3.8.0, enhancing and enriching the user experience. A few of the features in the upgraded version are highlighted as follows:
Securing Access to Satellite Vault:
Ensuring continual business connectivity, with Sectona's Satellite feature where a user can request a password checkout during a BreakGlass scenario. Easing out the user experience, Sectona has added a DNS configuration that allows a user to navigate to the vault with a simple name instead of a vault, while also enabling the Multi-Factor Authentication mechanism as an additional security feature to Satellite vault access along with the one-way key.
FIDO2 Authentication:
Sectona has enabled a hard token-based authentication protocol FIDO2 Authentication, which can be enabled when a user wants to set up an additional authentication mechanism to enhance security for PAM authentication. Available for configuration on a satellite vault MFA, this feature will enable users to use self-registered hard tokens like YubiKey.
Google Cloud Platform Discovery Support:
Evolving with the growing Infrastructural requirements, Sectona has added configuration support for Google Cloud Platform Discovery where customers can directly onboard assets of both Windows and Unix workloads into the PAM discovered data. Also allowing for recording Google Cloud Platform asset discovery related logs Sectona has added a new System Event under Configuration Change Events in SIEM & Log Forwarding as Google (GCP).
Password Job Termination:
Whenever an administrator has initiated a password change/update job but must terminate it to accommodate additional factors or schedule it for another period, Sectona has implemented a new feature where a scheduled Password Job can be terminated in the PAM Console.
Auto On-Boarding Parameter Configuration:
Another feature that takes precedence is the ability of the user to configure parameters on discovered assets and accounts while auto-onboarding them. For assets, Tags, Policies, Configuration Values, and for accounts, Tags, Account Category, Enforce password change parameters must be set while auto-onboarding them into the PAM environment.
Configuring Asset Security Settings:
To ensure fine-grained control over user account sessions and their activities on organizational resources, Sectona has introduced a new feature that helps an administrator bulk update asset security setting, giving them options to Enable/Disable Clipboard access and File sharing along with granular ability on their session timings, extending/locking users out of their sessions.
Was this article helpful?